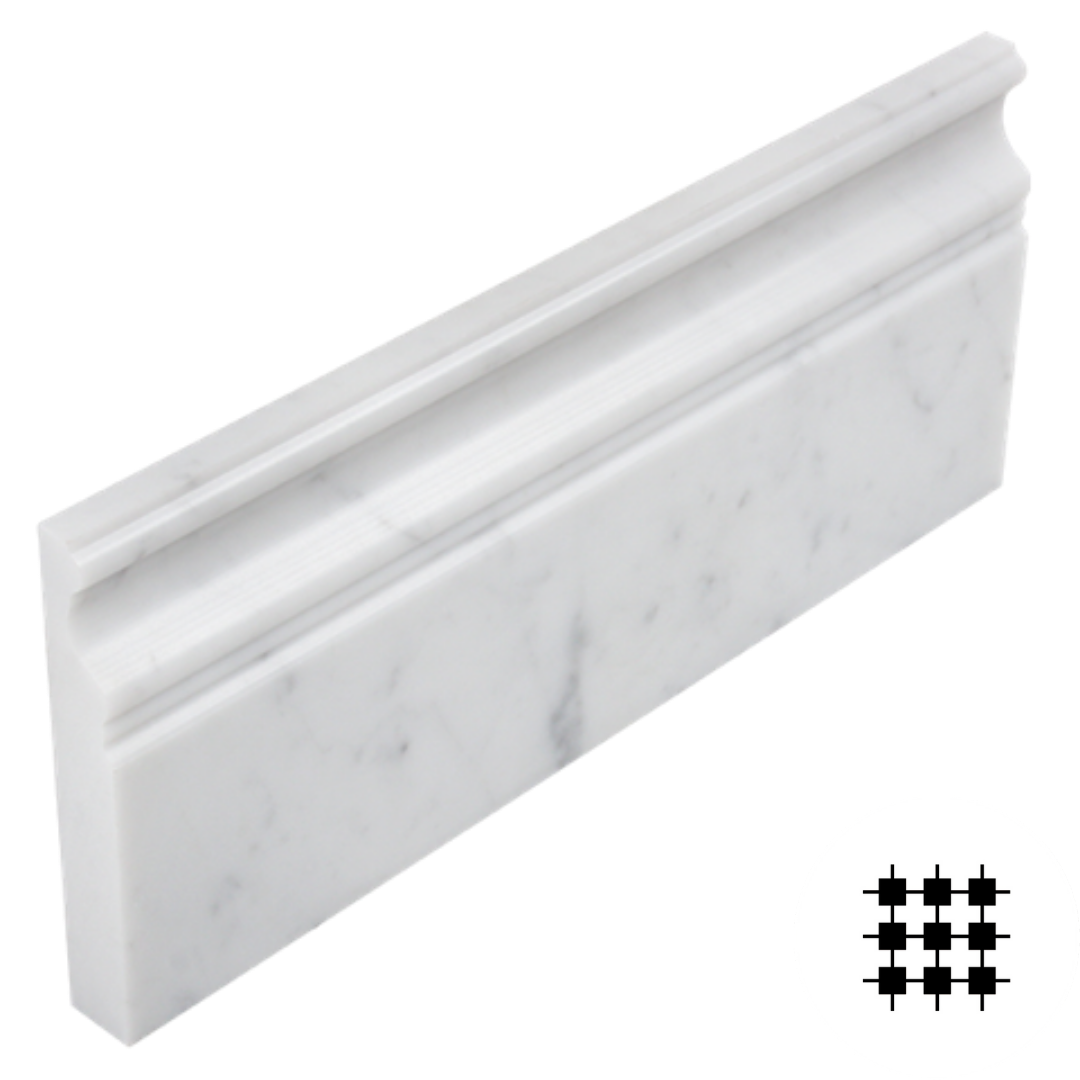 CARRARA C HONED SKIRTING TILE
BDNS086
Ì305x127x18mm,
3.3 PIECES/LM,
5 PIECES/BOX
Please note: Samples of this tile are not available to be ordered online. Please contact the showroom.
Sizes Available - 305 x 127 mm
Thickness - 18 mm
Finishes available - Honed
Wall
Floor
Internal
External
Sealing required
Do not use chemicals to clean
General Maintenance Required
We now ship samples directly to your door. Add to cart and checkout (samples are free - just pay shipping) or call/email us and we can arrange with you directly. Whichever you prefer!
NOTE: THERE IS A LIMIT OF 6 SAMPLES PER ORDER - we respectfully request you only add up to 6 samples to your cart.