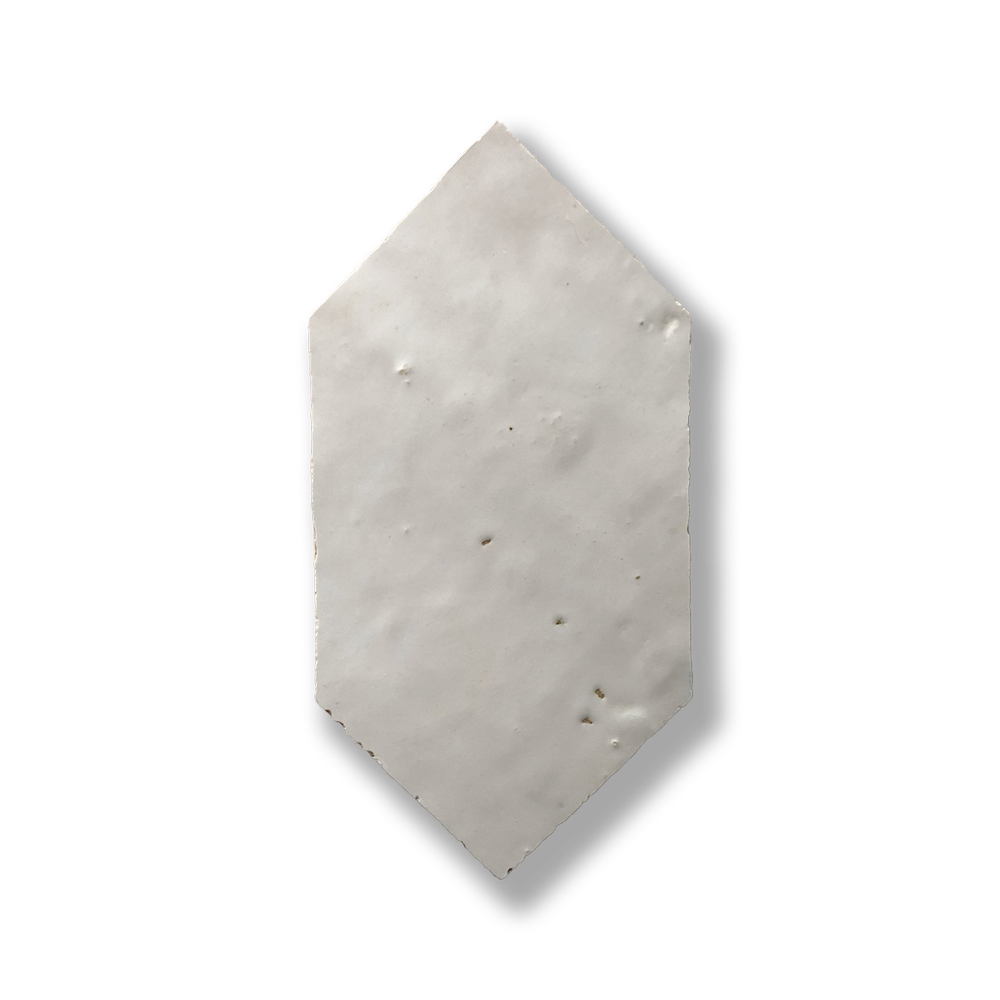 MOROCCAN LONG HEXAGON BIANCA CASA
BDT1772
Introducing our hand-crafted Moroccan Long Hexagon tiles, a stunning addition to any project. The tile's unique variations in colour, tone and shade create a beautiful and natural aesthetic that will enhance any space. The small cracks and slightly chipped edges add character and a touch of organic charm to the tile, making it truly one-of-a-kind and honouring the art of authentic hand-crafted Moroccan tiles. 
Sizes Available - 130 x 65 mm
Thickness - 13 mm
Finishes available - Unglazed
Wall
Floor (Sealing required)
Internal
External
No sealing required
Do not use chemicals to clean
General Maintenance Required
We now ship samples directly to your door. Add to cart and checkout (samples are free - just pay shipping) or call/email us and we can arrange with you directly. Whichever you prefer!
NOTE: THERE IS A LIMIT OF 6 SAMPLES PER ORDER - we respectfully request you only add up to 6 samples to your cart.