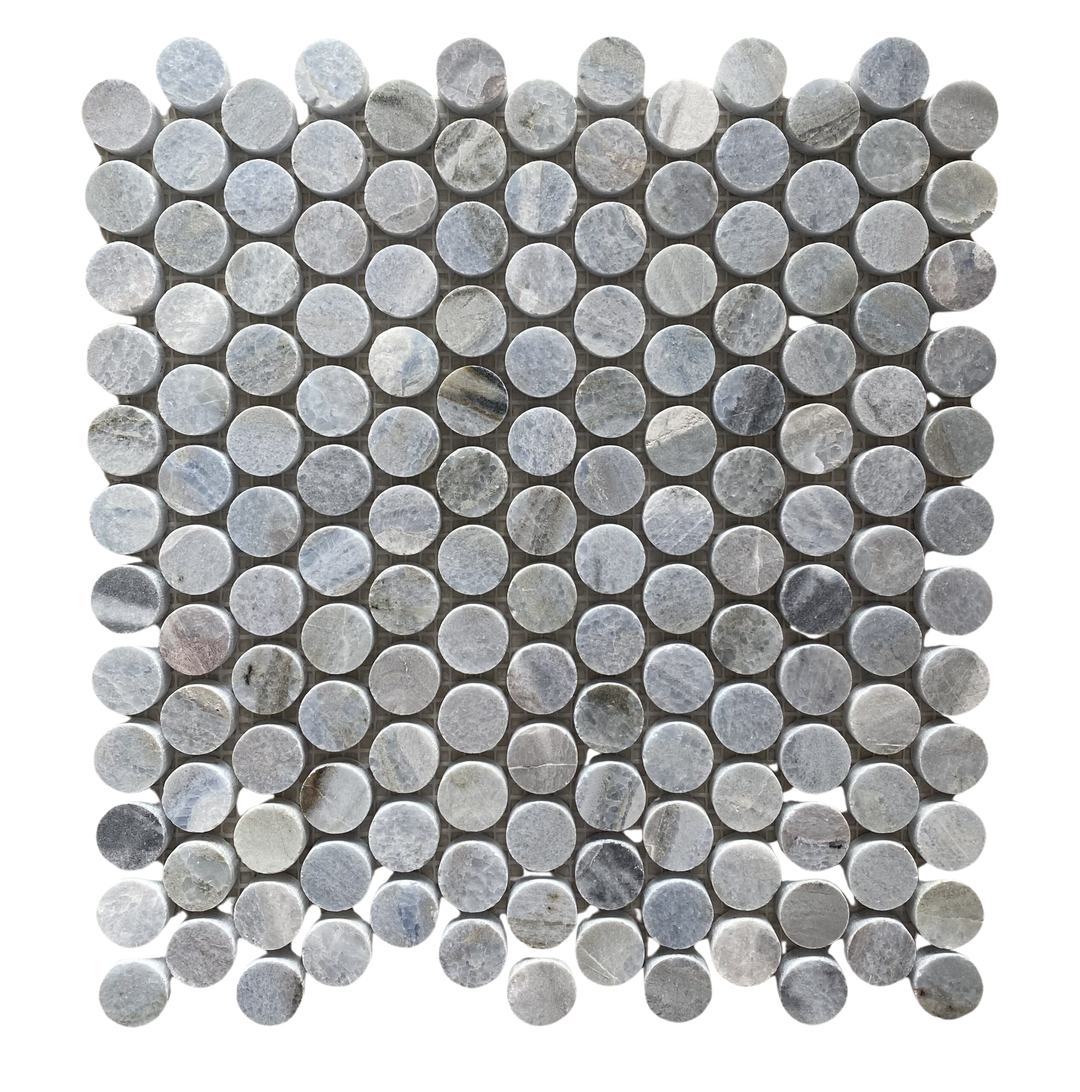 TERROIR BLU PENNYROUND
BDM1080
These stunning soft blue tiles add a touch of elegance and sophistication to any room. Upgrade your space with this beautiful and high-quality natural stone.
Material - Stone Mosaic
Chip size - 23 mm
Sheet Size - 280 x 303 mm
Thickness - 10 mm
Finishes Available - Honed
Sheets per sqm - 11.8
Sealing required
Do not use chemicals to clean
General Maintenance Required
We now ship samples directly to your door. Add to cart and checkout (samples are free - just pay shipping) or call/email us and we can arrange with you directly. Whichever you prefer!
NOTE: THERE IS A LIMIT OF 6 SAMPLES PER ORDER - we respectfully request you only add up to 6 samples to your cart.